We are back to give you news about our vFeed, Inc. life and times. First and on behalf of the whole team I would love to thank you for your interest in our vulnerability & threat database product. Since the beginning of this year, our small startup has had tremendous successes and we are delighted.
Indeed, large global companies have joined the list of our customers and we do thank them warmly for their trust. It comforts us in our unique way of correlating and providing vulnerability intelligence.

And speaking of vulnerability, we are streaming with our Technology Partner DNIF , Thursday July 4, 2019 | 2:30 PM IST, a Webinar on "Importance of Having a vulnerability strategy in place"

Last but not least, if you are attending the Black Hat USA 2019, our team will be managing again the Arsenal Security Event. Do not hesitate to swing by and meet us there.
Importance of Having a Vulnerability Strategy In Place
As more and more organizations are getting breached, SOC teams are finally paying attention to cybersecurity and data protection. What are the biggest challenges for businesses when it comes to securing the enterprise?

Join the panel of experts at the DNIF Konnect virtual meetup, to learn more about the current state of breaches, and how a well organized vulnerability database can save organizations from the headlines.
See vFeed vulnerability intelligence showcase real case scenarios related to the latest vulnerabilities such as BlueKeep, Exim, WordPress and others.
SPEAKERS:
NJ Ouchn, Founder vFeed, Inc.
Rachid Harrando, Advisory board member, vFeed, Inc.
During this session you will learn how to:
Automatically retrieve CVE information from vFeed.
Implement and improve your own vulnerability management process.
Automate response actions with Freshdesk ITSM integration.

Support to Github issues & patches, advisories and exploits
Many companies and security researches are using Github to spread their advisories, bulletins and exploits (or proof of concepts). In order to enhance and improve our solution, we have extended our correlation engine to support the Github issues, commits and proof of concepts entries. We have so far added 3500+ new exploits and 10000+ bulletins, bugs and fixes.
The following samples of few CVEs with Github IDs



Enhanced the Exploit-DB coverage
We have improved our correlation engine to detect few missed edb identifiers. In fact, we have fixed the issue and added so far around 1000 new entries.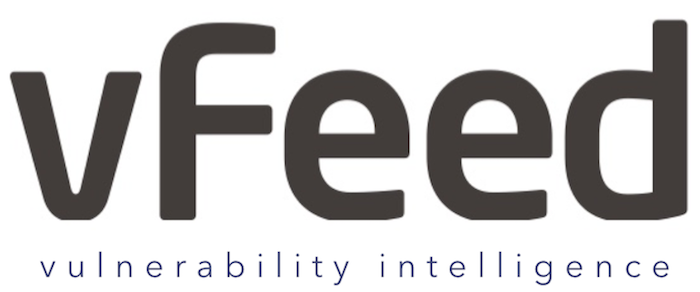 Stay updated with our BLOG